i-CITY is the IT solutions and services provider for the City of Brussels. 
Its mission is clear: to support the City in its ambitious transition to a smart city for the benefit of all, while maintaining existing secure and high-quality services and solutions. i-CITY's core business is to provide digital and associated services and solutions to the City and its related organisations.
Image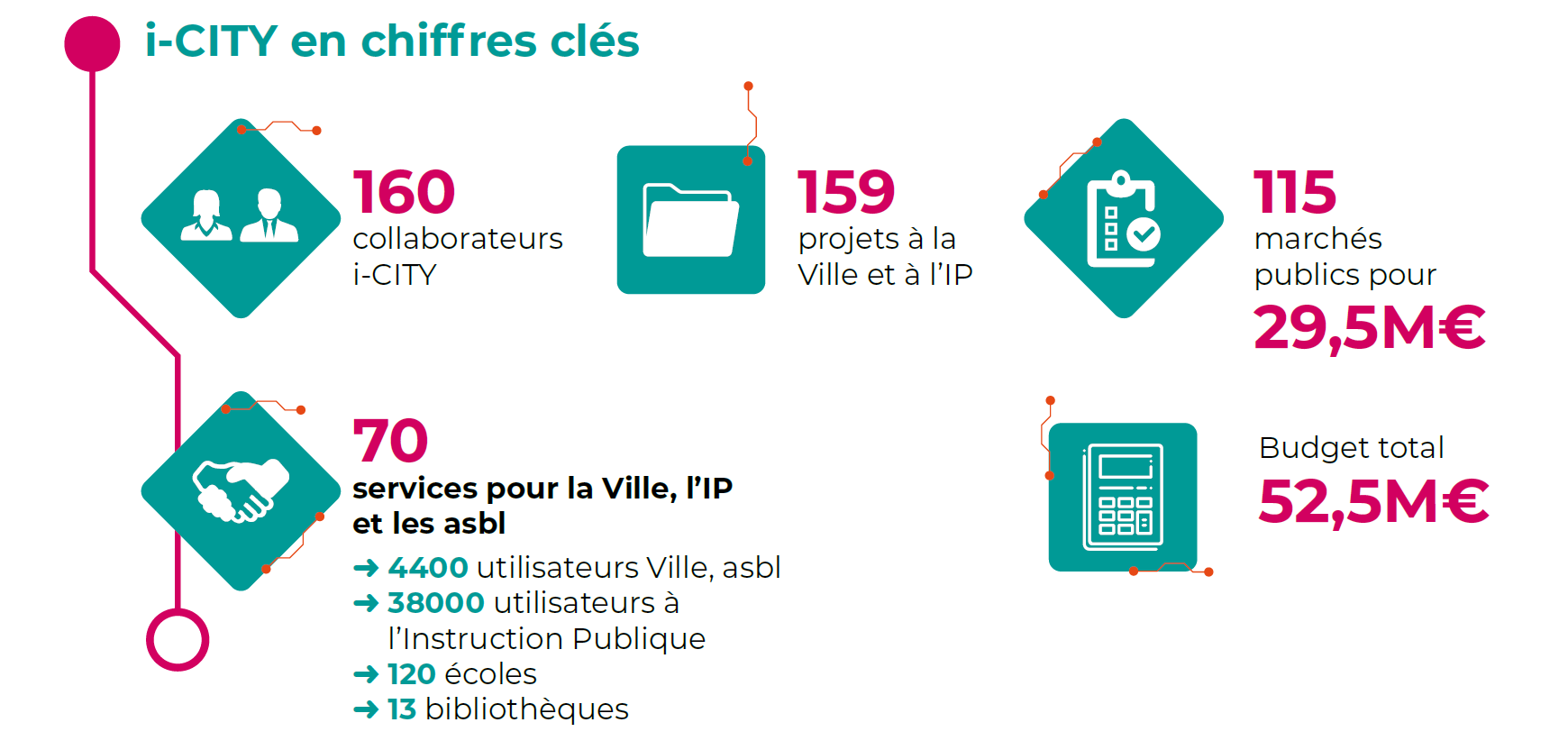 i-CITY in a few key figures:
70 services for the City, the Public Education department and non-profit organisations
4,400 City and non-profit organisation users
38,000 users at the Public Education Department
120 schools
13 libraries
i-CITY is also involved in the selection, installation and management of computer, office and network equipment and guarantees the secure hosting of equipment and, in particular, websites. i-CITY offers beneficiary contracting authorities the services of a central IT purchasing office.
Watch our President, Fabian Maingain, describe our mission.